Our synthetic rifle line is based off our premium wood rifles. The Syn-Fle rifle can be ordered with the classic or signature synthetic stock and is built on a Winchester action. This rifle can be made for all standard calibers up to 458 Lott. They consistently shoot 1/2" or better at 100 yards with factory ammo. We use the best components in making our synthetic line of rifles. Super match grade Pac-Nor barrels are used and all actions are blue printed. Standard bluing or Duracoat finish in a choice of colors; matte, black, gray parkerized, matte green and desert tan are used to finish the metal. Stock design is with or without a cheek piece and painted to compliment the metal. All rifles include 3-position safety, custom bottom metal, select action tuning, aluminum blocks bedded, custom trigger work, and jeweled bolts.
SynFle Synthetic Rifle
It would be synfle not to have this rifle on your hunt. Beauty, Accuracy, Simply SynFle.
Premium 375 Synfle Synthetic Rifle, With Express Sights and Four Round Drop Box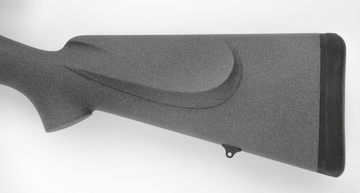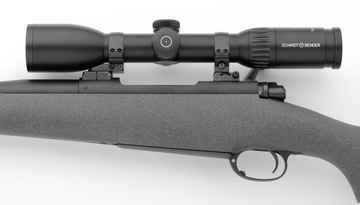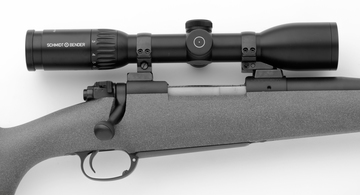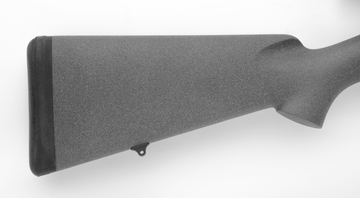 The New SynFle Rifle was built with the same steps used to build our premium signature rifle; except for the synthetic stock, which is patterned around the Todd Ramirez Signature Rifle stock.
Available in Calibers : Standard to 458 Lott
Standard on Synthetic Syn-Fle Rifle:
Reworked Winchester 70 Action
Custom Style Tang
Custom Bolt Release
Match Grade Barrel Fluted
One Piece Bottom Metal
EAW Mounts & Rings or Recknagel
Duracoat - Your Choice of Colors - Black, Tan, Hunter Brown, Green, and many more options.
Custom Synthetic Stock with Custom Cheek Piece - No Checkering
Stock Colors: Desert Tan, Hunter Brown, Graphite Black, and Forest Green
Pillar and Custom Bedded.
Prices Start at $15,000
Options:
Drop Box Metal
Express Sights
Bluing or Stainless
Grip Cap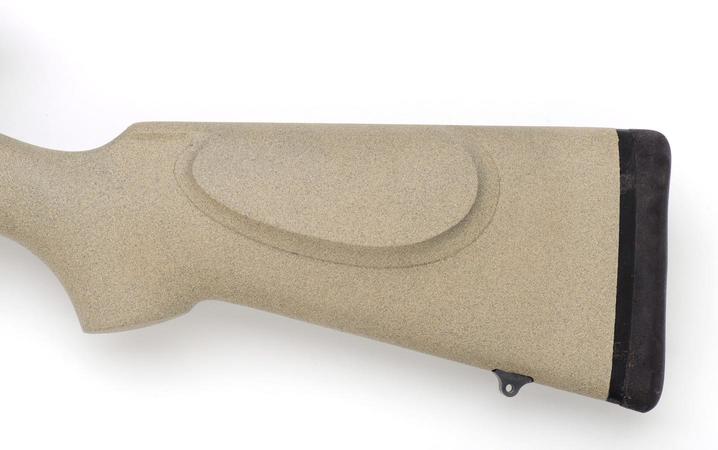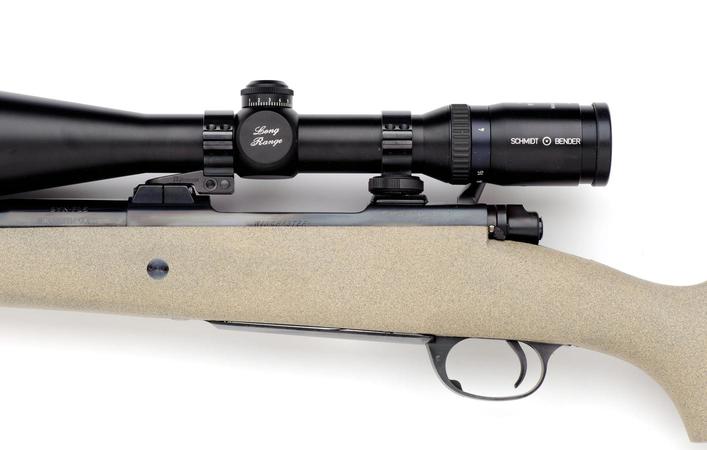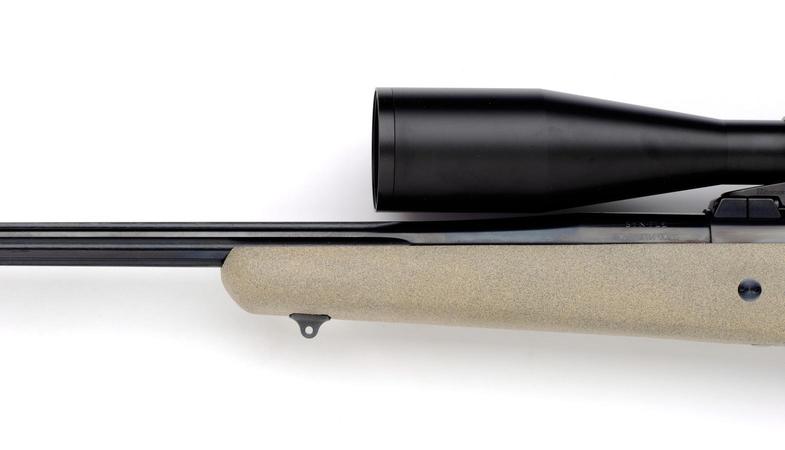 338 Win Mag Synfle Synthetic Rifle
New Tac-Hunter Synthetic Rifle
Rugged, Tough and on Target
The Tac-Hunter is built for the long range hunter. The build takes advantage of the high quality after market parts available for Remington 700 and custom additions using Remington parts. Better then 1/2" accuracy. Available in all standard calibers up to 338 Lapua.
Synthetic Stock Colors: Desert Tan, Hunter Brown, Graphite Black, Forest Green


Standard on Tac-Hunter Synthetic Rifle:
Reworked Remington 700 Action or Stellar Action
Warne Ring - Picatiny Rail Mount
Duracoat Paint
Floor Plate Bottom
Muzzle Brake
Options Available:
Triggers
Bolt Knobs
Classic Style Aluminum Bed