Welcome to our trophy room of our customers' trophies that were taken with custom rifles built by Todd.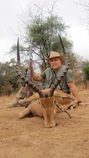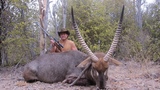 Jones, Trophies taken with his 375 Todd Ramirez Rifle.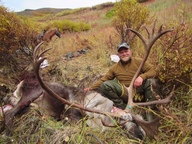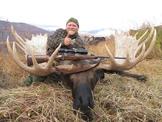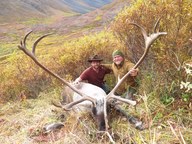 Corrigan's Trophies taken in Alaska with his 338, built by Todd Ramriez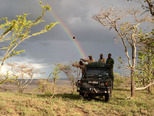 2GW's Trophies taken with a 300 win. mag. & 375 Rifles built by Todd Ramirez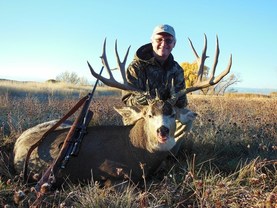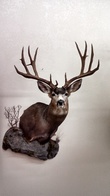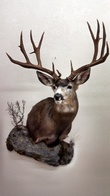 Hansen shot this deer with his 280 built by Todd Ramirez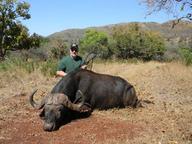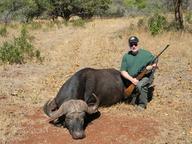 Weaver's Trophies, shot with his 375 built by Todd Ramirez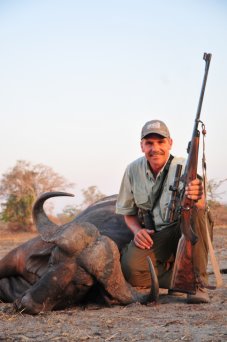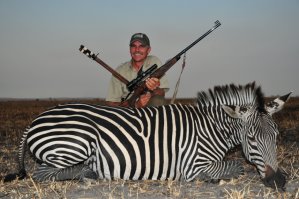 SCI'S Expedition Safari - Mike Rogers used this 375 in Africa


Ken Shot this elephant with his John Rigby .470 Restocked by Todd Ramirez

10 ft. 450 lbs. Lion killed in Africa with a 375 H & H Magnum built by Todd Ramirez

Official Weight of the tusks are:
Right Tusk - 42 kgs (93 lbs).
Left Tusk - 39.5 kgs (87 lbs).

Ray Paolucci shot this huge elephant with his .500 Jeffery's built by Todd Ramirez

Trophy Imperial 7 x 7 Elk B&C 385, Ken got this elk with one shot using 7mm STW built by Todd Ramirez
Todd, "So many thanks for a great job building my 7mm STW rifle. You can see what one shot at 300 yards did! The result a trophy Imperial 7 x 7 elk. B&C 385. Not too shabby. He took one jump and died. Your careful craftsmanship on my gun is very much appreciated. The Schmidt & Bender scope is tops."
Best Regards
Ken

Todd shot this Fallow Deer at the Cullen Ranch
Craig's Trophies shot with his 7 x 57 built by Todd Ramirez
All Quotes by Craig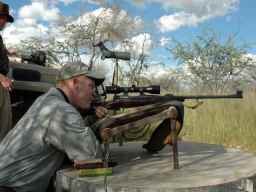 "Checking Zero in Nambia"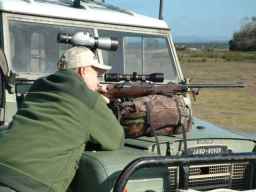 "Checking Zero in Victoria state, Australia"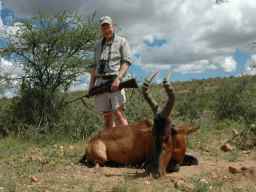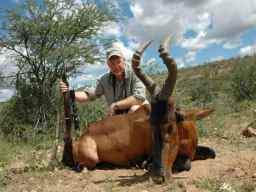 "A good Cape Hartbeast, taken in Nambia. This is the longest shot I have made with this rifle, about 325 yards"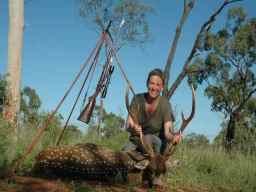 "Free-range axis deer, Queensland, Australia. (Donna Grey shot this deer)"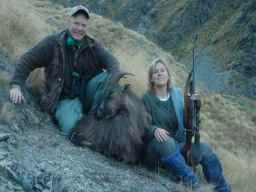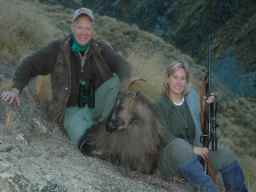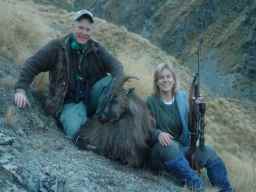 " A nice Himalayan tahr, taken in the Southern-Alps of New Zealand's South Island."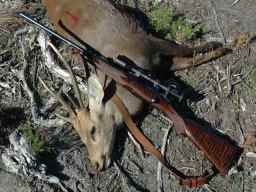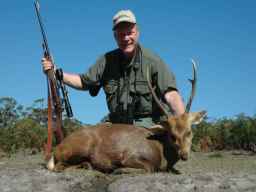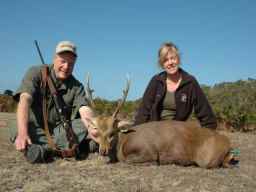 "A wonderful hog deer, taken in Victoria, southern Australia."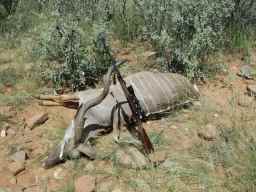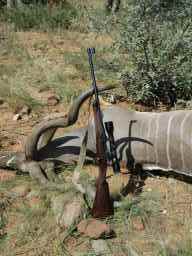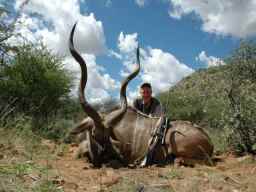 "The southern great kudu was taken in Nambia. I used 139-grain Hornaday Interlock, one bullet through the heart."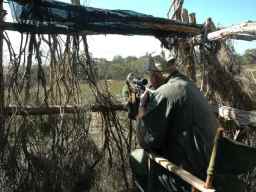 "Hog deer are often hunted from stands just like whitetail. This is Boole Poole Island, off the southern coast of Australia."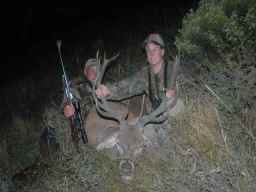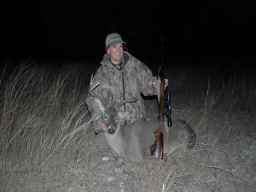 "Donna Grey used the Ramirez 7 x 57 to take this free range red stag on New Zealand's South Island. It was just last light, sky lined on a ridge at 225 yards. The 139 grain Hornaday hit perfectly, and the big bodied stag, sprung around and went down."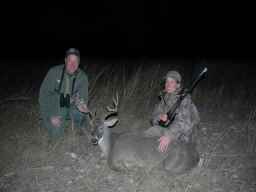 "Donna Grey used the Ramirez 7 x 57 to take her first whitetail, on Jack Field' s ranch in South Texas."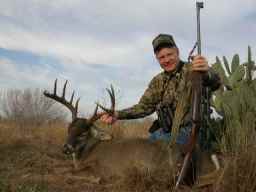 "This wonderful old whitetail came to the rattling horns on the Killam Duval County Ranch in South Texas. He stood frontally at about 90 yards and the 7 x 57 dropped him in his tracks."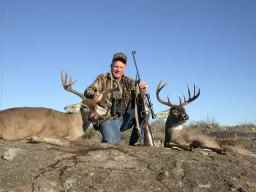 "On the South Texas hunt I used the Ramirez 7 x 57 to take two very fine whitetails. The 7 x 57 remains one of our best deer cartridges. Combine it with a rifle that handles as well as the Ramirez 7 x 57 "stalking rifle" and you have a winning combination."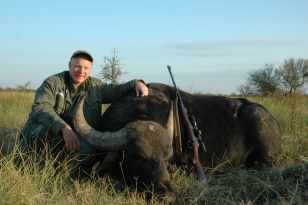 " I brained a really big water buffalo with our 7x57, 175-grain solid. "